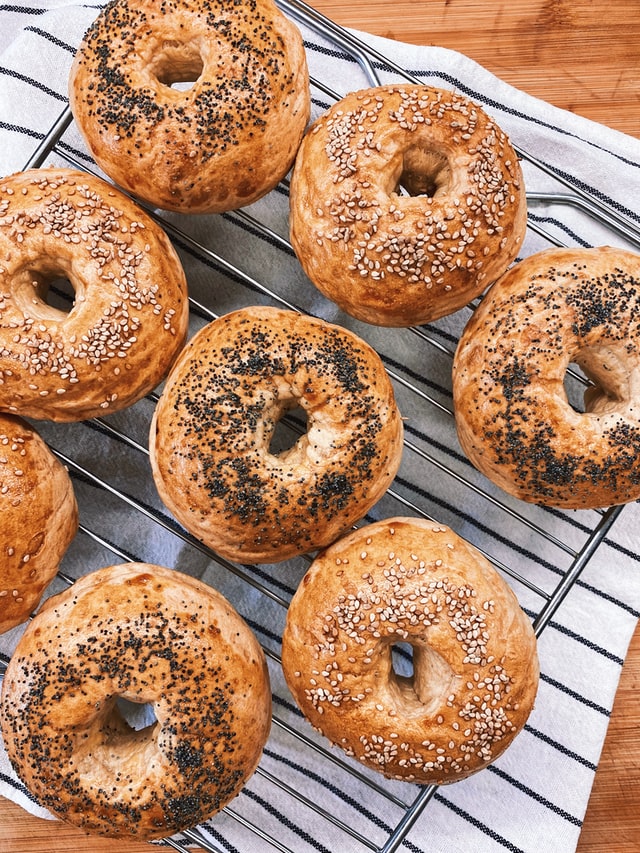 If you're looking for a fun bagel place in Alexandria, Virginia, then look no further than The Chewish Deli. This bagel and sandwich spot and food truck is open Wednesdays through Fridays from 8 a.m. to 1 p.m. and Saturdays and Sundays from 8:30 a.m. to 1 p.m. and is closed Mondays and Tuesdays. The Chewish Deli accepts credit cards and provides takeout, catering, street parking, and bike parking. 
Gregg Linzey, formerly of Genuine Water Bagels, started this bagel spot to provide hand-rolled, New York style water bagels to Alexandria, Virginia. Gregg started a food truck called The Chewish Deli and eventually opened the bagel place at a brick-and-mortar location at 807 Pendleton Street. The bagel spot provides coffee, bagels, and both breakfast and lunch sandwiches. 
The New York style bagels are available in singles, half a dozen, or a baker's dozen with schmears and flavors like everything, sesame, poppy, asiago, salt, cinnamon sugar. Check out The Chewish Deli's breakfast sandwiches, including the incredible Lox Sandwich, with Nova lox, cream cheese, tomato, capers, and red onion, and the Whitefish Salad sandwich with smoked whitefish salad.