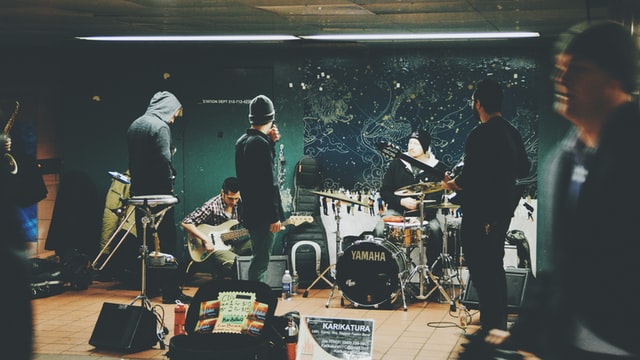 No, the Bad Bad Hats is not the self-deprecating name of a new hat store. Bad Bad Hats are a band coming near you in early August! 
Bad Bad Hats are an indie rock trio from Minneapolis, Minnesota. Known for being a joyful, exuberant presence at their live shows. Touring with the likes of The Beths, The Front Bottoms, Hippo Campus, and Third Eye Blind. 
Bad Bad Hats took specific care to bring their fun-loving spirit to their newest album- Walkman. 
The members of Bad Bad Hats all let their metaphorical hair down on this latest album. Bringing together explosive riffs with witty lyrics. Despite what their indie-rock exterior may have you believe, Bad Bad Hats draw heavy influence from classic pop songwriting that shines through in their catchy choruses and strong melodic sensibilities. 
For this release, the trio was dedicated to pushing their capabilities as a band. Subtle changes in their creative process help achieve this goal. Creating a voice and sound unique to the band. 
Bad Bad Hats, along with Gully Boys and Pretty Bitter, will be playing at the DC9 Nightclub on Friday, August 5th at 7 pm. Tickets are priced at $16 if purchased online.